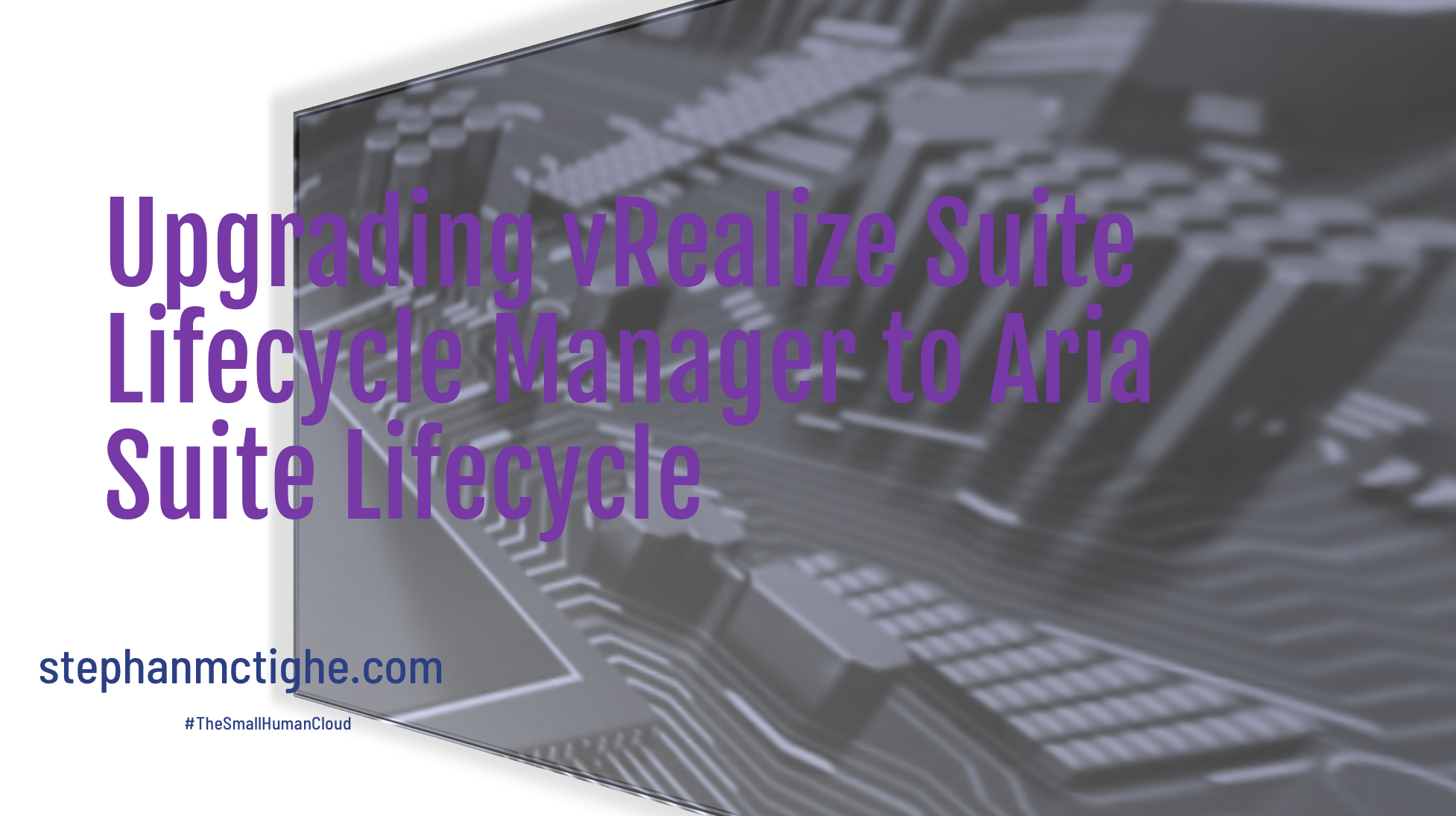 In April 2023, VMware vRealize Suite became VMware Aria. As part of this all the products moved to the new name and had new capabilities included. This includes, vRealize Suite Lifecycle Manager becoming Aria Suite Lifecycle.
Upgrading to 8.12 not only brings you the latest features and capabilities of the product, but is a prerequisite to upgrading the remaining products in the Suite, such as Aria Operations for Logs, formerly Log Insight.
In this blog post, I will be showing you the process of upgrading from vRSLCM 8.10 to Aria Suite Lifecycle 8.12.
There are a number of steps to go through here:
Remember to cleanup any snapshots after you are happy you have a successful upgrade.
As always, thanks for reading!
If you like my content, consider following me on Twitter so you don't miss out!