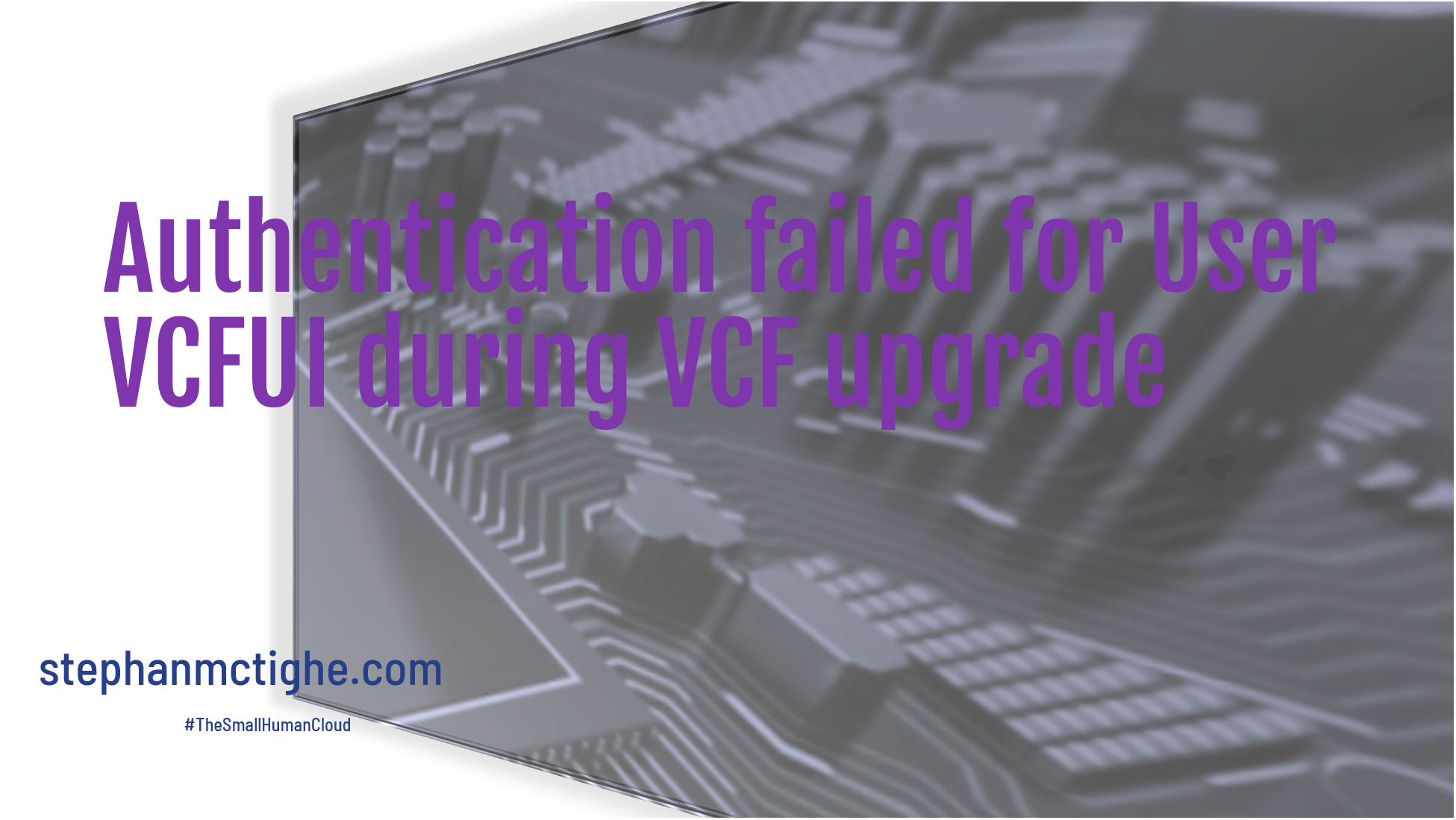 During a recent VCF upgrade from version 4.5 to 4.5.1, I was faced with the following error:
'Session middleware wrapper failed to initial and all retry attempts. Cannot continue. Throwing error from session middleware - password authentication failed for user "vcfui"'
I found the instructions in https://kb.vmware.com/s/article/77551 resolved the issue and I was able to continue with my VCF upgrade!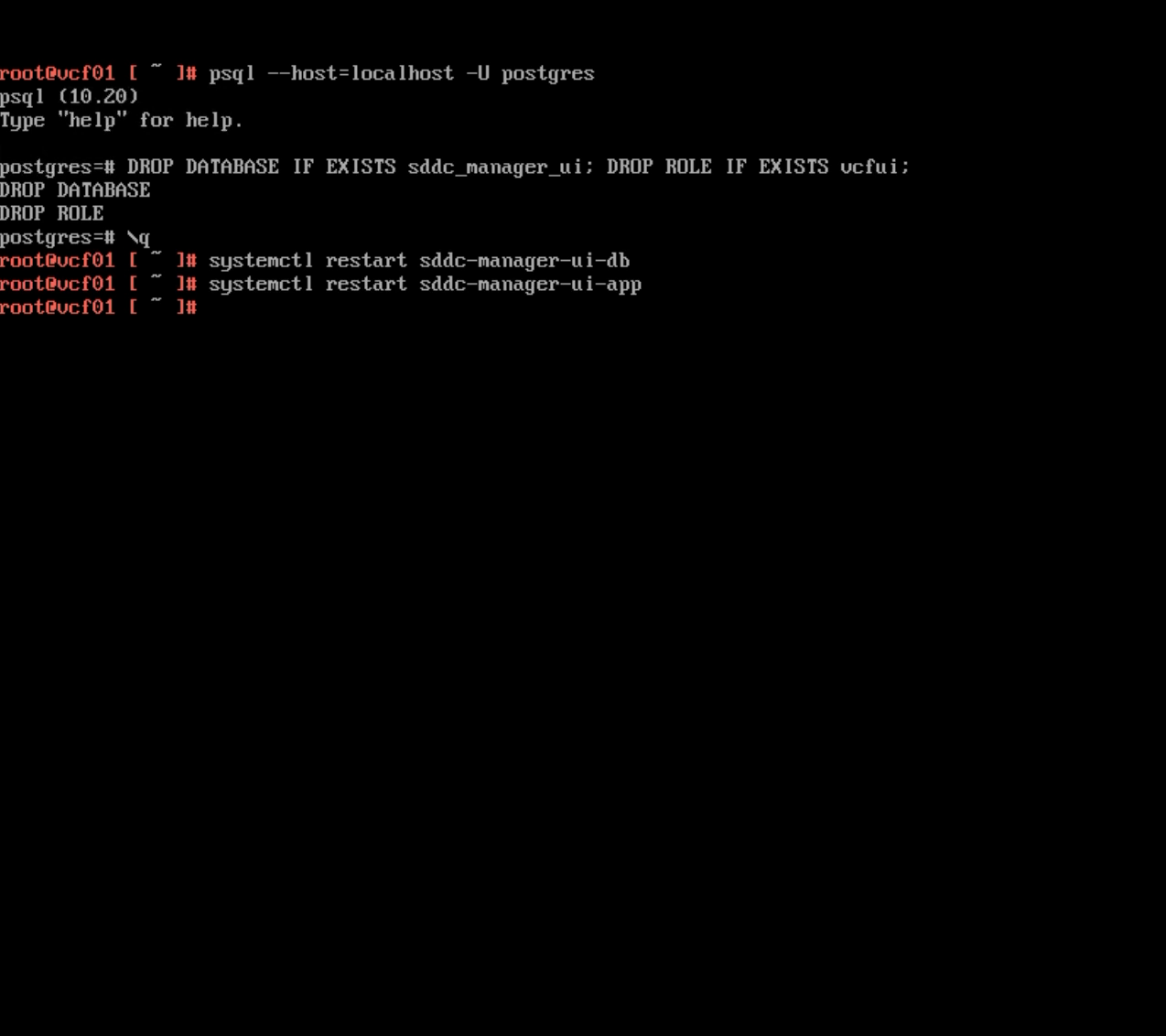 As always, thanks for reading!
If you like my content, consider following me on Twitter so you don't miss out!