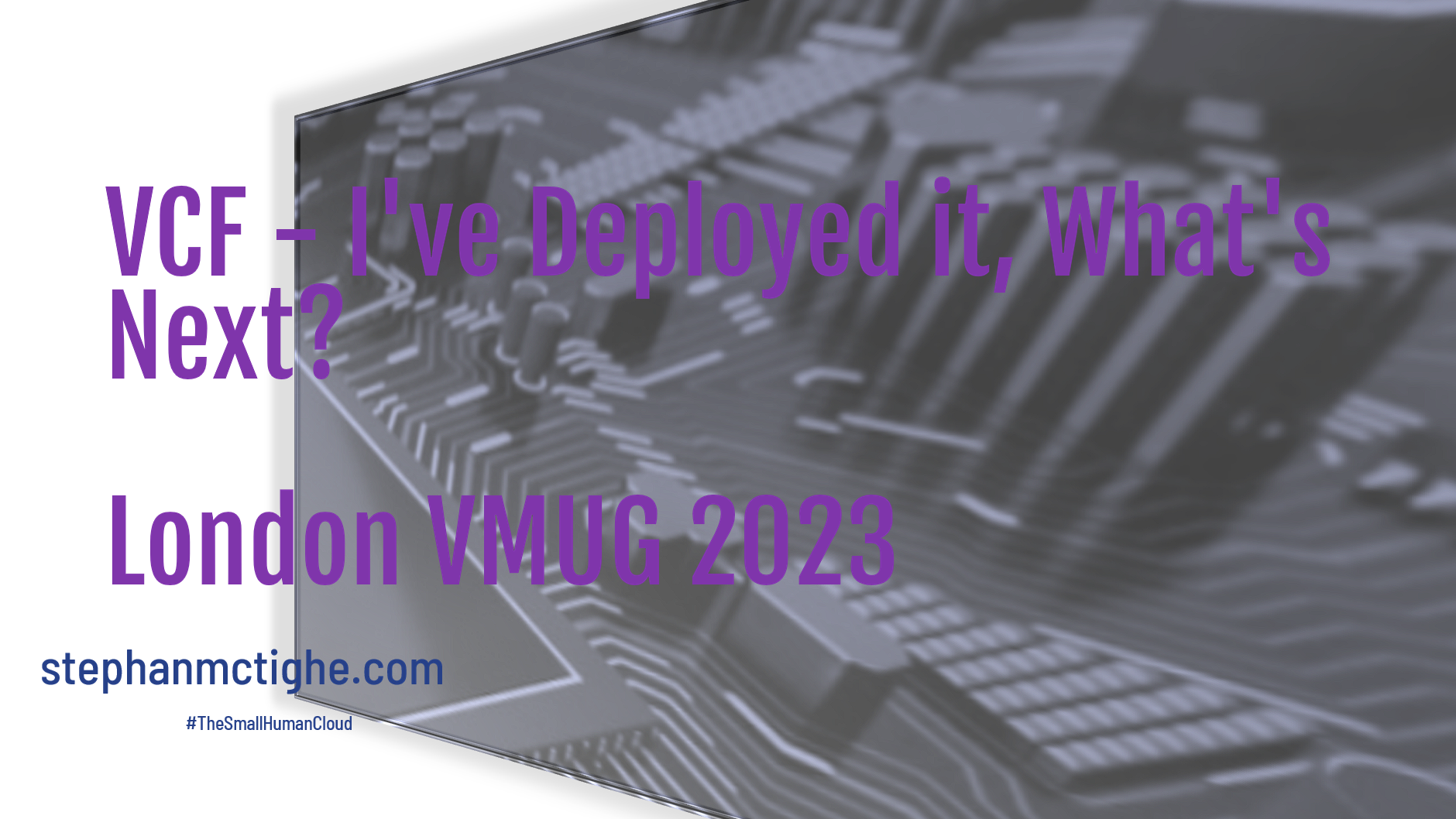 I was recently lucky enough to have the opportunity to present a session at the London VMUG #LonVMUG with friend and colleague, James T. The session was based on bringing awareness around some of the tools available to help you manage your VCF platform and considerations that should be kept in mind.
The slides are available here on my GitHub.
There are useful QR codes throughout the deck for you to be able to do further reading.
VMUG events, especially in person events, are a great way to meet new people and build knowledge and connections. If you get the chance to attend one, you should! You can check out any local event at - https://www.vmug.com/events/local-meetings/
Thanks for reading!
If you like my content, consider following me on Twitter so you don't miss out!