Recently I tested a vRealize Operation Manager (vROps) upgrade from version 7.5 to 8.4 ahead of a vCenter 7.0.2 upgrade and thought I would share the process.
Something worth noting with this upgrade. vROps 7.5 is based on a SUSE Linux OS, 8.4 is Photon OS.
Before we install the 8.4 update, make sure you back up any customised content and install the vRealize Operations Manager Pre-Upgrade to 8.4.0 Assessment Tool! This will inform you of any content that is being removed that could affect your metrics/content and advise of any upgrade issues.
Make sure you download the correct upgrade assessment and upgrade .pak file. You will find options for 7.x to 8.4 and 8.x to 8.4.
From the vROps admin console, head over to the Software Update section.

Upload the appropriate pre-upgrade assessment .PAK and complete the wizard.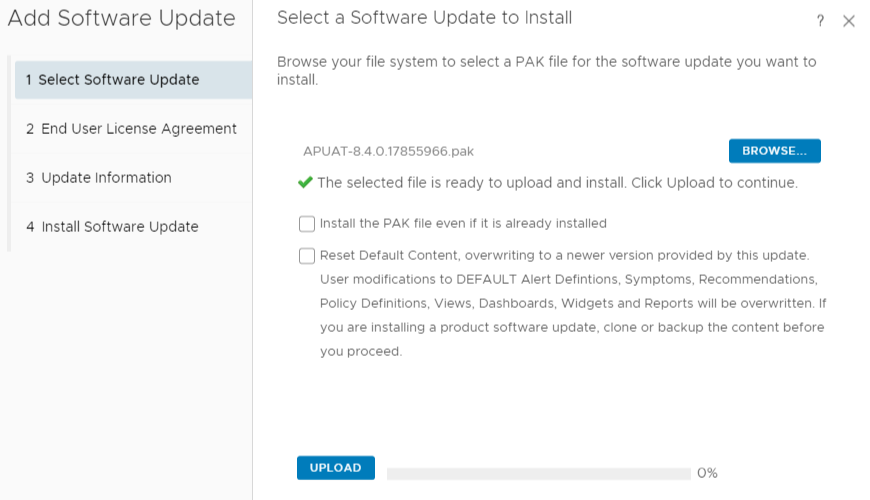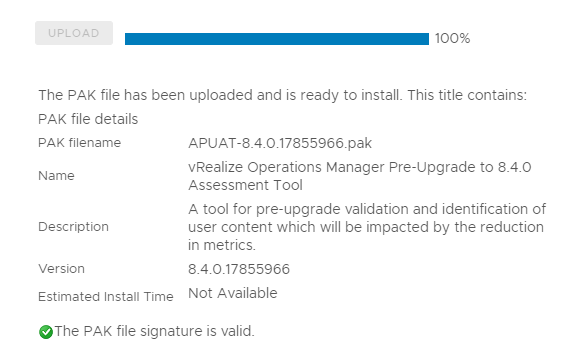 Follow the rest of the wizard through to the end and click Install.
Now you can view the report by following the instructions detailed in this article. This will tell you what's going to break… Make sure you extract all the ZIP files within the download, otherwise you just get a 'Loading…' message!
It looks something like this, although this is a blank setup for testing purposes.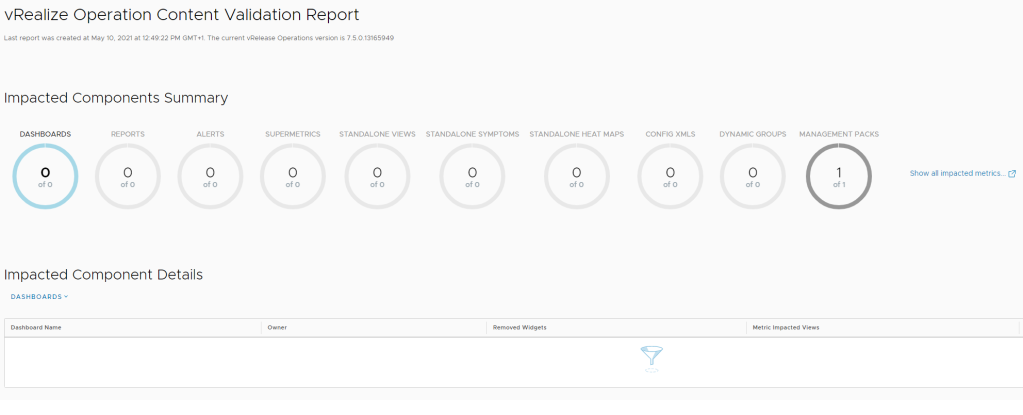 Now its time to upload the actual update, in the same manner as the upgrade pre assessment.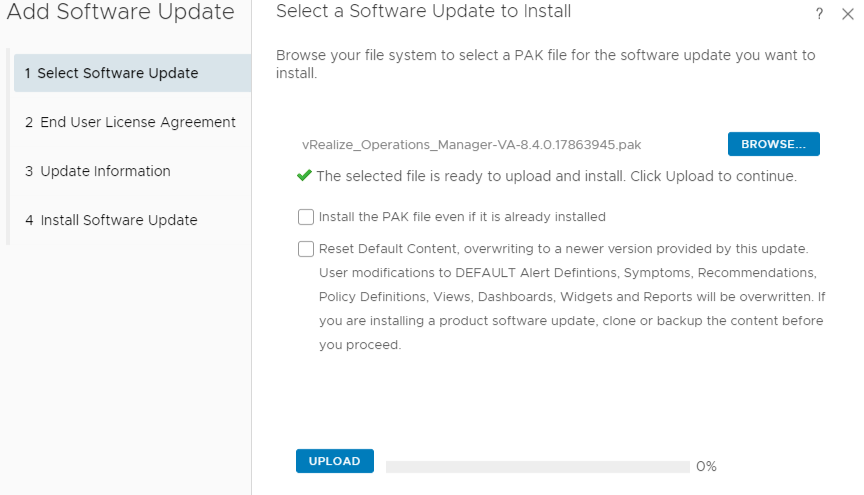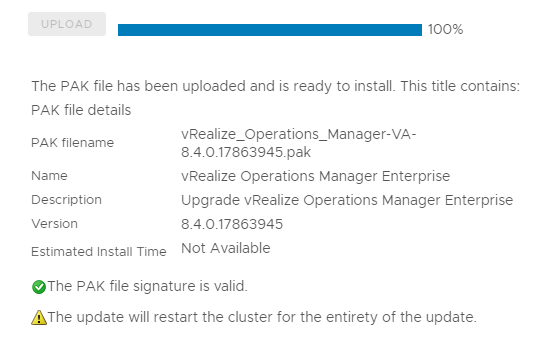 Again, follow the rest of the wizard through to the end and click Install.
Should you hit a problem with the installer hanging on step 4 of 9, firstly make sure you are able to log into your root account via SSH. If not reset the password using this procedure. If you are still getting stuck after this, take a look at this article.
Once complete, you will be running vRealize Operations Manager 8.4!

Thanks for reading.