This year, as much as we have lost the ability to travel and connect with people in person at this event, it has presented an opportunity for individuals to attend from the comfort of the home or office that many have been unable to attend in person in previous year for a variety of reasons.
Don't waste the opportunity! Head over to the website to register for this years VMWorld 2020! - https://www.vmworld.com/en/index.html. This years event is being held from 29th September to 1st October inclusive.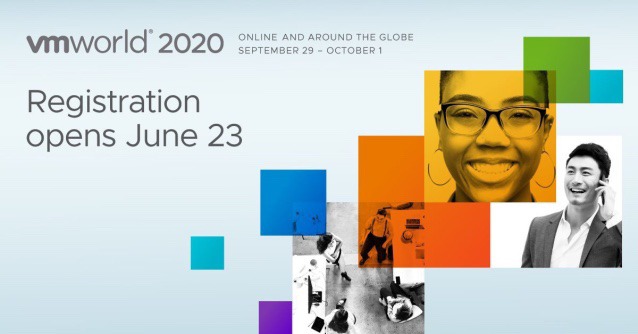 There are 2 pass options one of them is free! Why wouldn't you attend?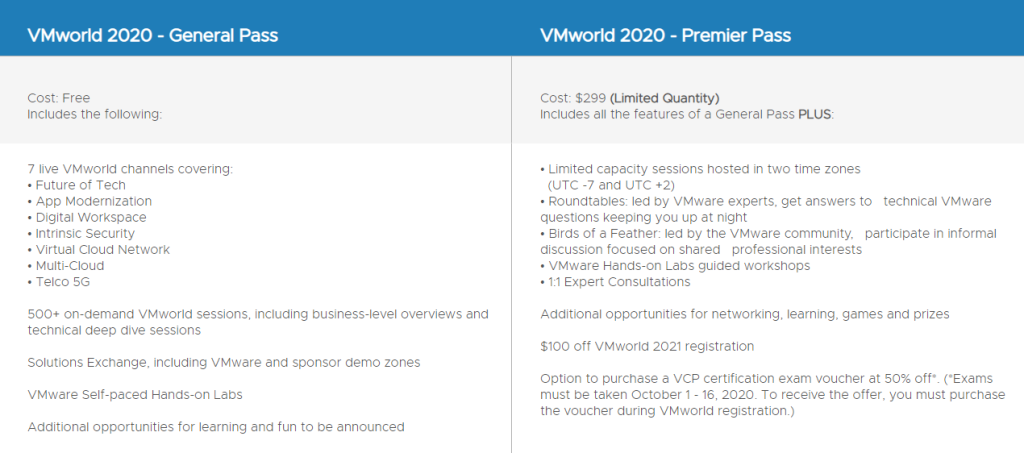 Let me know in the comments if your attending!